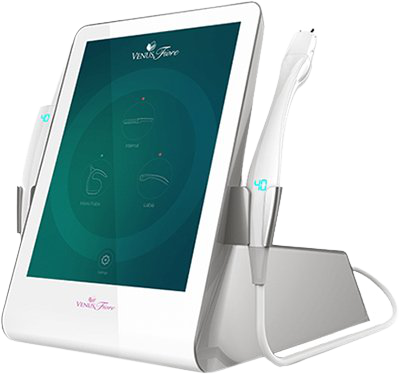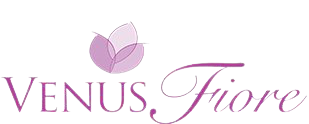 Venus Fiore™ Feminine Health System
Offer Your Patients A Unique Solution For Women's Health
Venus Fiore™ is designed with three applicators to address internal vaginal health restoration, labia skin tightening, and mons pubis reduction. It is powered by proprietary (MP)2 technology specifically designed for vulvovaginal health, and the innovative applicators and features ensure optimal patient safety, comfort and hygiene with single-use disposable, while delivering noticeable results with no downtime. 
A Unique Multi-Treatment System For Women
Venus Fiore is the only system that offers three treatment areas in one platform to address both medical and aesthetic concerns without surgery or hormone-based therapies.
TREATMENTS
Venus Fiore™ offers three treatments: internal vaginal health restoration, labia skin tightening, and mons pubis reduction. Each treatment utilizes a single-use disposable tip for improved safety and hygiene.
VAGINAL APPLICATOR
The vaginal applicator has a unique multi-electrode design that simultaneously and safely delivers (MP)2 (Radio Frequency and Pulsed Electro Magnetic Field) energy. The combined energy is uniformly and circumferentially applied throughout the entire vaginal canal for a 3D controlled deep heating. This innovative design enables Venus Fiore™ to deliver safe, fast, and comfortable treatments with consistent results.
LABIA AND MONS PUBIS APPLICATORS
In addition to the vaginal applicator, Venus Fiore™ utilizes external labia and mons pubis applicators. The proven multi-polar electrode configuration is also incorporated into each of these applicators to enable homogeneous, even, and rapid distribution of heat, resulting in fast and effective treatments, while optimizing patient comfort.
HOW THE TECHNOLOGY WORKS
First and only true stationary positioning solution in the market, designed to comprehensively address feminine health.
THE SYNERGISTIC EFFECT OF (MP)2 TECHNOLOGY
Multi-Polar RF combined with PEMF creates anabolic cellular impact reflected as accelerated cellular metabolism, angiogenesis, and stimulation of collagen and elastin production. For the patient, this is known to lead to improved vaginal moisture levels, sensation, and increased elasticity.1,2
REAL-TIME THERMAL FEEDBACK
The vaginal applicator is equipped with three pairs of bipolar electrodes with integrated sensors that provide Real-Time Thermal Feedback of the treatment area's temperature profile.
AUTOMATIC TEMPERATURE CONTROL (ATC)
The vaginal applicator is also equipped with Automatic Temperature Control (ATC), which enables the operator to reach and hold desired temperatures throughout treatments and to adjust localized temperature and energy delivery on each pair of electrodes independently.
RETURN ON INVESTMENT
Venus Fiore™ can effectively address some of the most common feminine health conditions and concerns with the physical appearance of the vaginal area. With affordable pricing, cutting-edge technology for all skin types, and hygienic single-use tips, combined with Venus Concept's industry-unique business model, Venus Fiore™ is designed to increase your business success.