Cause of Problem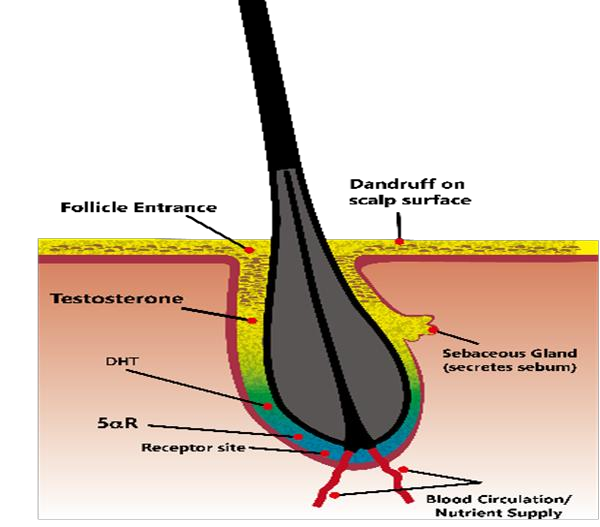 Excessive oil and other residue of tissue waste accumulate at bottom of the follicle. It slows down the blood circulation,inhibit nutrient supply and absorption.
Follicles entrance blockage by the sebum, oil build up andtriggers to be inflamed by germs and bacteria. It affects oil gland normal activity and imbalanced to secret excessive oil which worsen the scalp condition to be more inflamed and the follicle function abnormally slowed down and progressed to telogen 
As oil contains testosterone and follicle has an enzyme 5αR. When they combine in the follicle, the 5αR will convert the testosterone to another very potent androgen, we call it Dihydrotestosteroneor "DHT".
DHT affect the matrix cell proliferate and causing the hairroot become weaker and weaker